Moonstone has a lot of light in it.  It catches the light and seems to save it.  Very hard to explain.  This rosary is made with 6mm beads an...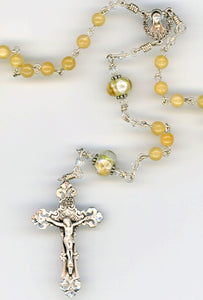 Yellow Jade with beautiful Lampwork encased flower beads.  6mm Hail Mary Beads and 10mm Our Father beads.  Some sparkles are in there, too, i...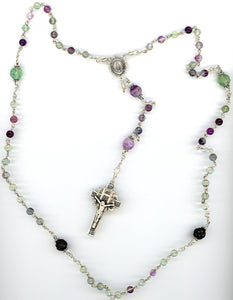 Fluorite rosary beads in sterling silver.  Much more gorgeous in person, I would have to say.  Of course, that's pretty much true of all of m...